Holiday Airport Parking Tips
It's Easter holidays and for many of us, the birds are cheeping, the lambs are jumping, the sun is shining (albeit sporadically) and the smell of spring is in the air. The children are off school and you're enjoying family time, whether out and about or in front of the TV watching a good film and eating chocolate!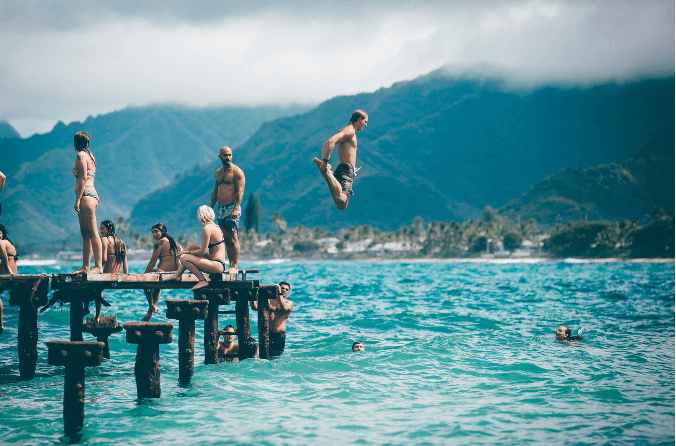 It's the perfect time, whilst we are all relaxing and all together, to start planning our family holidays. Where do we want to go? What do we want to do? Are we looking for sun, fun, or both?! Whatever destinations or type of holiday you choose, or eventually agree on, one thing to keep in mind is keeping the small ones happy, relaxed and entertained whilst on the way to the airport, at the airport itself, and whilst flying.
No one wants their holiday to start off on the wrong foot by being under prepared, and having to deal with stress and hassles, instead of simply being relaxed and excited to get there.
As meet and greet airport parking specialists, we park the cars of 1000's of families each summer. With over 20 years in the business, we have learnt a trick or 10 on how to keep the little ones happy, smiling and looking forward to their holiday ahead. So whilst you're home relaxing this Easter, we've written a blog for your viewing pleasure, talking all about travelling with children, offering tips and tricks to make this the easiest airport run yet!
DRIVE YOUR OWN CAR TO THE AIRPORT
For families, after much research, it is thought that it is the cheapest and easiest option to drive their own car to the airport. Here's why;
• All car seats and boosters are already in place – making it the safest option.

• No need to get on public transport with kids, prams and luggage – making the whole experience stressful for both you and the kids.

• Paying for each person in the family to get on public transport or into airport taxis could get very expensive, the larger your family is.

• Packing luggage and getting everyone into your own car can be done beforehand, at your own pace and in your own time – again alleviating stress

• If using meet and greet parking, you don't even have to mess around with far away long stay car parks or airport shuttles; you simply drive your own car to departures, unload everyone, and let a professional company park your car safely for you. When you come back? Your car will once again be right there, just outside arrivals – the most convenient way to park at an airport in our eyes.

• If you have disabled children or adults in your family, you will almost definitely need to drive your disability equipped car to the airport.

• No need to go anywhere like train stations, coach stations etc. Simply drive to the airport straight from your family home.
WHEN YOU GET TO THE AIRPORT?
Many people often think that it is too expensive to park at an airport. This is a massive misconception! Yes, parking on site at airports, especially when just turning up on the day without booking, could feed a small village for a week (ok we exaggerated a little there!) but, it can cost a lot! There are so many different way to park at the airport that are cost effective and often much cheaper than you think.
On-site airport parking – every single airport in the UK has onsite airport parking. From Gatwick, Stansted and Heathrow, to Birmingham and right up to Edinburgh. There are many different types, and a rule of thumb is that, the further away from the terminal you park, the less you will pay. The closer you get, the more expensive it'll be. Check your local airport on-site parking prices, and be sure to book in advance. As we said, it is far too expensive to just turn up, in any car park.
Offsite airport parking – So this is a popular choice for those who are more frugal. Although not always the cheapest, it's often cheaper than on-site airport parking. Offsite airport parking is where you would drive to a parking site, outside of the airport perimeter, then catch a shuttle bus to the actual airport. These can be from 5 minutes away up to about 40 minutes away. Make sure you take the shuttle hassle and time into consideration.