Why Pre-Book Airport Car Parking?
Book Your Parking In Advance To Save.
Don't miss out on the cheapest meet and greet deals online, and if you choose to pre-book, you can save.  The further in advance you book, the more you will save.
Our pricing changes online according to supply and demand, this means the further in advance you book, the better the price you are going to get.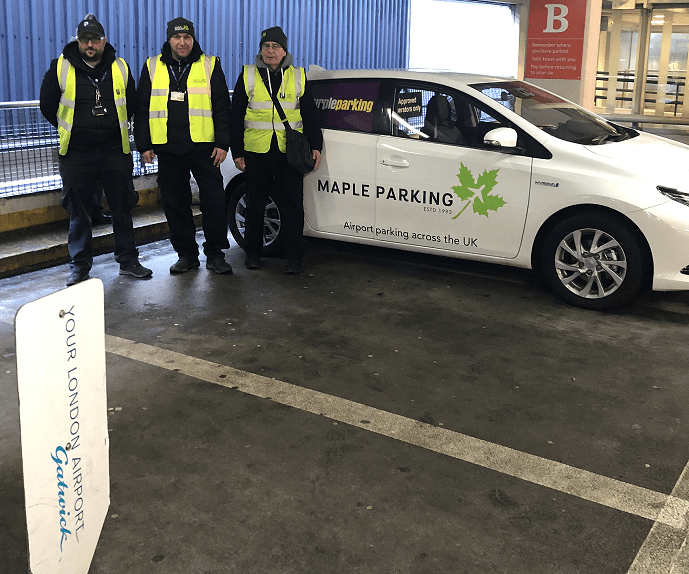 To save money on airport parking, look no further: you can save when you book in advance with Maple Parking. We offer the most trusted and best-value airport car parking services, and as the parking service provider, not a comparison site, we can pass our savings directly on to you.
Simply search your travel dates to browse all the various parking options including: Park & Ride and Meet & Greet, with optional car cleaning available at selected airports.  Take a look, we have a number of airport parking packages available.
Parking within 24 hours – We like to ensure that passengers who have not pre-booked get the same service as those that have book beforehand.  We will always try to secure a parking space at the best price, however there may be limited spaces, and on some occasions no spaces at all.  We always recommend that you pre-book to guarantee availability.
Have you considered staying in a hotel the night before your flight? If you have an early morning flight scheduled or a long way to travel, stay at our Gatwick hotel, close to the airport.  Take a look at The Maple Manor Hotel, arrive the night before your flight, enjoy the hotel facilities, and your driver will meet you and park your car as normal.  It could not be more simple.
Don't forget – save money and book ahead.  Book Your Space Now.