Safety in the Airport.
A pandemic which slowly crept around the world, has calmed, but not gone. As we all struggle to get used to the new normal of staying indoors, we look at what is happening outdoors and how safe it is to venture.
Countries around the world are beginning to open, to allow visitors in and to move closer to a post pandemic way of life. For many a summer break was not possible, but perhaps it is, we are certainly seeing more travellers getting on planes and airlines are reinstating routes across the globe, to many countries who were before closed.
Airport travel is going to look different for some time, and although airlines are working hard to keep all passengers safe and secure, there are a number of ways you can help too.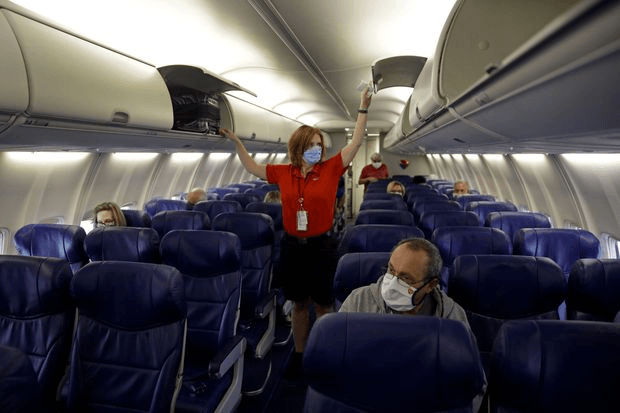 Expect to wear a face mask, practice physical distancing, and wiping and washing as often as necessary. Whenever possible, travellers should practice social distancing when they are going through security, boarding, and using airport services and facilities. There will be many facilities that are closed, or not able to serve you, and there will be limited refreshments on offer, and in most cases, no drinks and food on the planes at all.  When you board the plane, you will notice that seating arrangements have been changed to ensure social distancing measures can be observed. Families and groups travelling together will, however, be able to sit together.  In some areas of the airport, one-way flows will be in place.
There are a number of preventive safety measures by some of the major and busiest international airports to prevent the spread of coronavirus (Covid-19). If you are travelling from Gatwick airport or Heathrow airport, do take time to check before you leave to catch your flight.  Both have introduced a number of measures to keep you safe and protected.
Rest assured if you book your meet and greet airport parking, your booking will be covered by our flexible change policy, allowing you to edit, change or cancel up to two hours before.  We want you to book airport parking with complete peace of mind.