Car Cleaning and Valet Options
We offer a range of high quality car cleaning services for our customers.
Whilst you travel, our promise is to take good care of your car; but did you know that we can also provide a professional car cleaning service if you have parked at Gatwick Airport or Heathrow Airport .
This service is extremely popular, as we are told 'the feeling of driving home a clean, washed and polished car after a long trip is bliss' and excellent value for money.
All vehicles are hand washed and hand dried using professional quality materials from Starbrite Chemicals Ltd, a recognised, trusted product.
All vehicles are hand washed and dried using professional quality materials, and our valet team pride themselves on offering a hand wash from only £9.95.
This service is available at Heathrow and Gatwick, and will be offered as an optional extra when you book your airport parking on our website.
Click here to view Maple Parking Valet Packages.
Our team are fully trained and ready to valet your vehicle, usually within 24 hours of your return to the airport. It is easy to add a clean onto your booking, simply select the right package for you, and the system will add it on for you, for payment with your parking.
We have a number of packages, ranging from a wash, dry, and vacuum, to a complete clean including the boot and tyres, to ensure your car is gleaming and ready to go when you return from your holiday or business trip.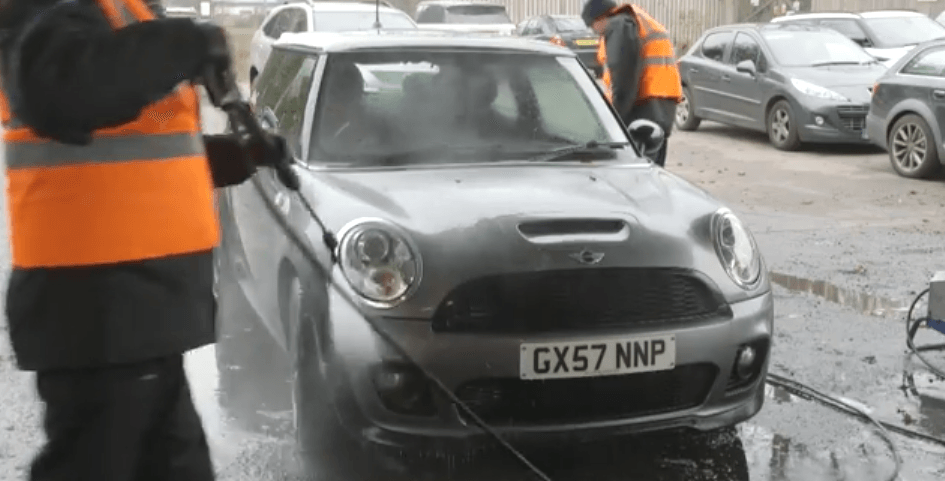 We know that time is precious, and so why not book your vehicle in to be cleaned while you are away.  Return from holiday to a professionally cleaned vehicle with our airport car valeting.  Your car will be squeaky clean and sparkling for your journey home, subject to availability, we can carry out a complete clean of your car, and have a number of packages to choose, from as little as an outside wash, to a full wash, dry and polish; inside and out.