We Love Our Customers & Their Cars.
It is the month of love and so this has prompted us to share our love with you.
During this month, we are declaring our love for you and your car, and the lengths we go to take care of your car, while you are away.
Plus, if you are one of our loyal customers, you will find a special treat in your inbox, just to show you how much we care.
If you are an existing member who has not received an email offer, please do reach out to our booking team, who can look into this for you.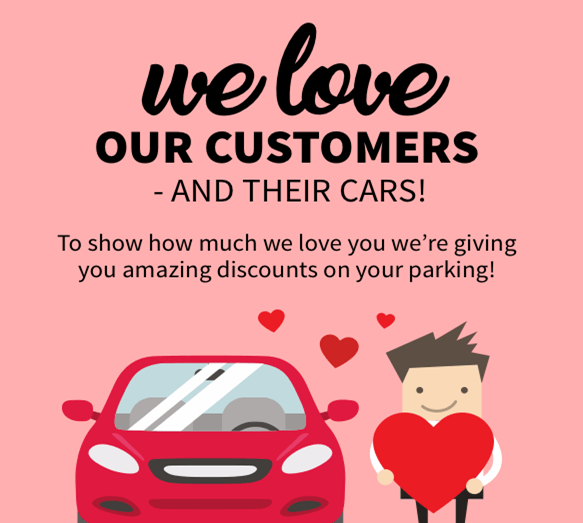 We are lucky to have a trusted group of customers who return time and time again; we would like to think that this is because your car is in safe hands, and security is high at all times.
What measures do we take?
24 hour CCTV, flood lights and security fences
Security Patrols
Fully Insured, Uniformed, CRB Checked drivers
Gatwick Approved Meet & Greet Operator –
We are members of not only the BPA (British Parking Association) and the AVPCA (Association of valet parking contractors), but we are also an approved West Sussex 'Buy with Confidence' member, which means even Trading Standards have put us through our paces, on your behalf!
Park Mark Awarded Car Parks
You can be sure that; the car park has been inspected by a specially trained Police Officer, it contains security systems such as alarms and/or CCTV and is checked regularly to maintain the Park Mark award.
We promise…A reliable Meet & Greet service  that provides convenience and peace of mind that your car is safe and secure during your travels.
Click if you would like to know more about how it works.