Keeping You and Your Car Safe With Maple Parking.
Whilst you will still enjoy our stress-free, professional Meet and Greet Airport Parking service, there will be a few changes to take into account to keep you safe during this pandemic.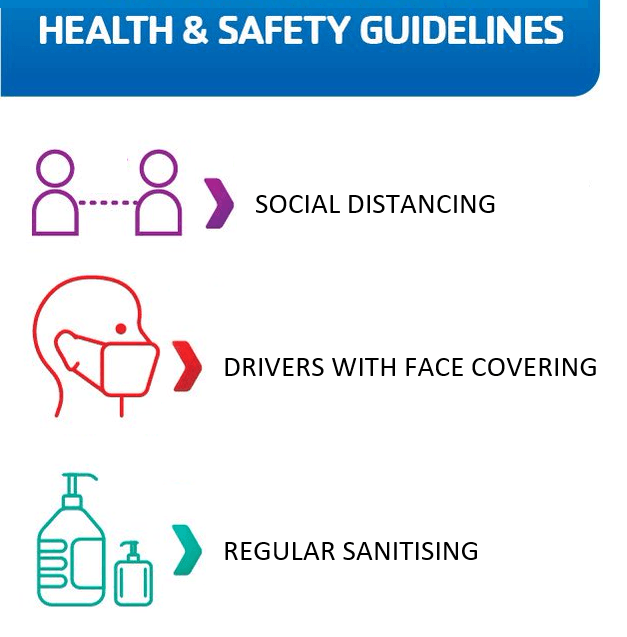 One of our professional, insured chauffeurs will meet (zero contact) you at the terminal and park your car for you in a secured car park while you catch your flight, and on your return, it will be waiting for you. The same airport-approved Meet and Greet services at Maple Parking, with new measures to keep you and your car safe.
Safety Measures in Place.
Protective screening between masked staff and customer at meeting points
All Staff wearing masks at all times
Complying with 2m distancing where possible
Alcohol-based hand sanitiser is available in all public areas, and we have adequate supplies for the foreseeable future
Team members responsible for moving customer cars have been supplied with gloves and masks which are regularly replaced, as well as hand-sanitiser
High-contact areas of the car parks are cleaned several times a day (there are no public areas at Meet and Greet facilities)
Refresher training has been issued to all team members on government hygiene protocols and advice on how to stop the spread of the virus
Vehicles belonging to customers returning from quarantined countries are isolated on a separate floor of the multi-story car park and dedicated drivers manage those vehicles so they can be isolated from contact with other vehicles and customers
Vehicles are wiped and sanitised on collection and drop off
We take your safety very seriously and you can rest assured that we are doing all we can to keep our car parks and your car safe.