Southampton Cruise Parking.
Booking Your Cruise Parking At Southampton Just Got Easier.
NEW WEBSITE for our sister company 'Cruise Parking' making it easier and quicker to book your parking online at Southampton Port.
Cruise Parking offer a number of parking options for your car, van, caravan or motorcycle, with both long and short term parking available.
We recommend booking in advance to save. Prices change according to demand and so the earlier you book the cheaper it will be.
Offering good value and convenient parking options, drive straight to the meeting point, and the transfer bus will shuttle you to the cruise terminal to board your cruise ship, with no fuss, or stress.
Whilst you are away you can expect extra security when parking your car with Cruise Parking, as always car parks are fully secure and covered by Park Mark registration to give you that extra peace of mind.
On your return, the luxury shuttle will take you back to your car, leaving you free to make your way home.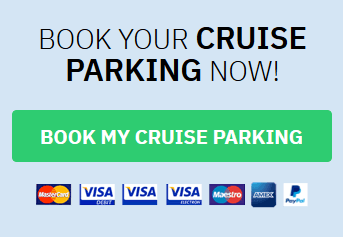 Good to know** If you are not already a member of Cruise Parking then you will need to become a member when placing your booking to qualify for 10% off.
Cruise Parking operate a loyalty scheme and reward frequent travellers with additional discounts when booking more than once. Take a look at their loyalty programme here.
Our Southampton airport parking is rated 90% by 3916 guests
*accurate on the date of publish.